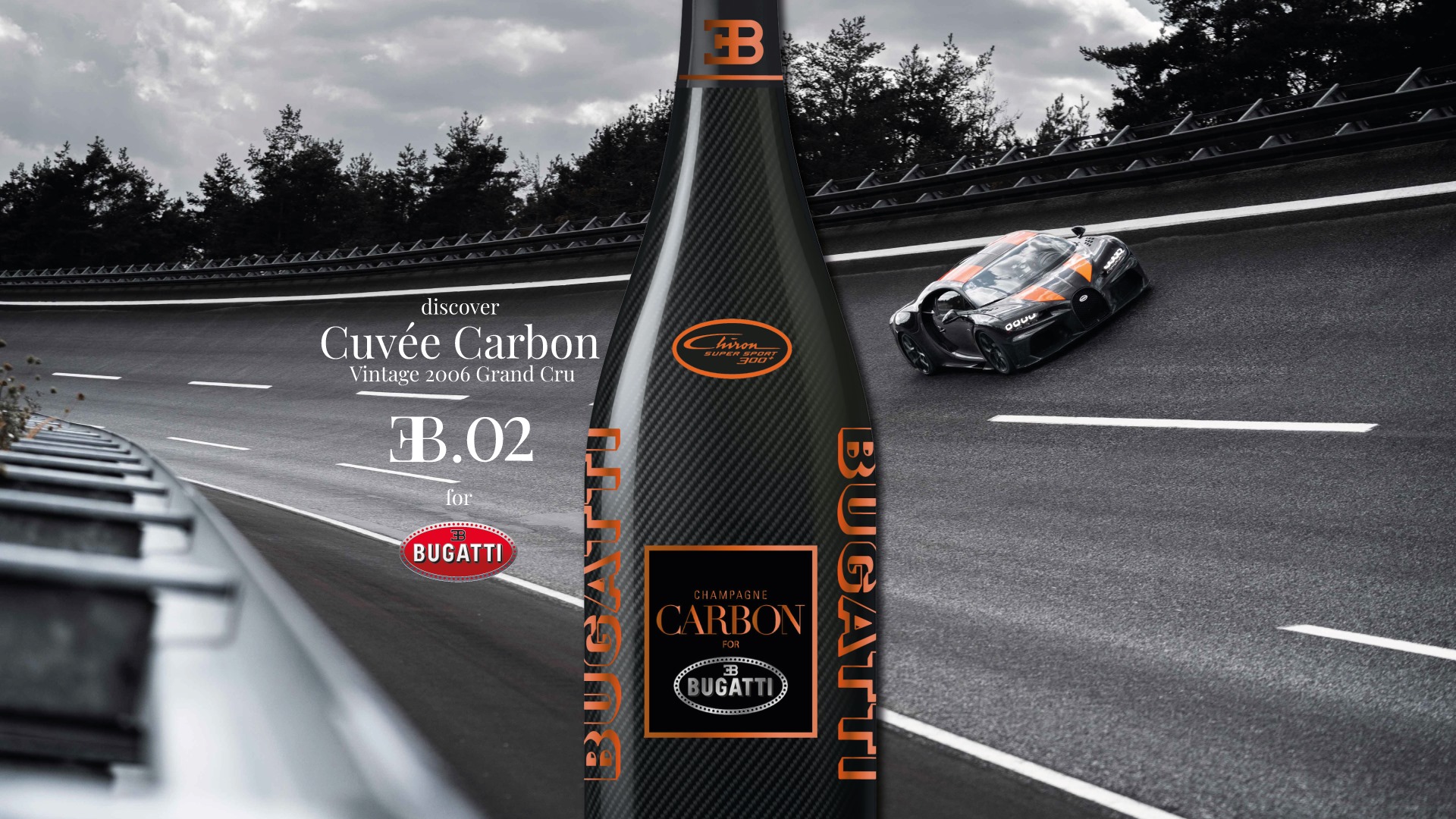 Carbon Champagne Bugatti Chiron Limited Edition
November 2, 2020
by Qantima Group
Blanc De Blancs, Carbon Bugatti, Carbon Champagne, Champagne Bugatti Chiron, Champagne Bugatti Veyron, Craft Spirits, Edicion Limitada, Fashion Store, Grand Cru, Lifestyle, Limited Edition, Maclaren, Mclaren, Milan, Milano
0 comments
Carbon Champagne, presents EB.02 Chiron
Champagne Carbon blends between luxury and exclusivity, which is why a few years ago they developed the perfect combination with Bugatti, with the launch of EB.01 a French sparkling Cuvee 2002 bottled in a bottle of blue carbon fiber, just like Bugatti Veyron, and how could it be otherwise they have surprised us again with EB.02 Chiron.
In this second edition and for sure it will not be the last but it is, EB.02 Chiron celebrates the anniversary of a record reached a year ago and that remains unbeatable to this day, nobody has surpassed it: the culprit was the Bugatti Chiron Super Sport 300+, which surpassed the psychological barrier of 300 miles per hour (it actually reached 304, the equivalent of about 490 km / h).
No mass-produced car has ever reached this speed yet … although Bugatti is working hard on their new project Bolide …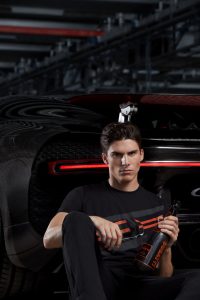 Carbon Champagne Bugatti EB.02 Chiron 300 is a limited edition, special and unique, within the excellent vintage 2006 blanc de blancs Gran Cru vintage.
On the nose you will be surprised by its aromas of acacia, toasted bread, almonds and hazelnut, you will be amazed by its intense and bubbly golden color and you will be amazed to serve it to pair with the best black leg ham Cinco Jotas, Joselito, Maldonado, you have several luxury brands for choose or with gourmet dishes such as those whose main ingredient is foie.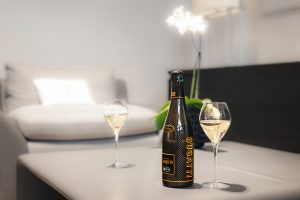 It is already available in the market, for more information you can ask in the official email of Qantima Group i@qantimagroup.com
Discover the day to day of our company in our instagram.
Qantima Group, is a company that develops premium brands with a concept of exclusivity, quality and design, since 2012 we strive to bring the best concepts close to you.
---
Qantima Group
Related Posts