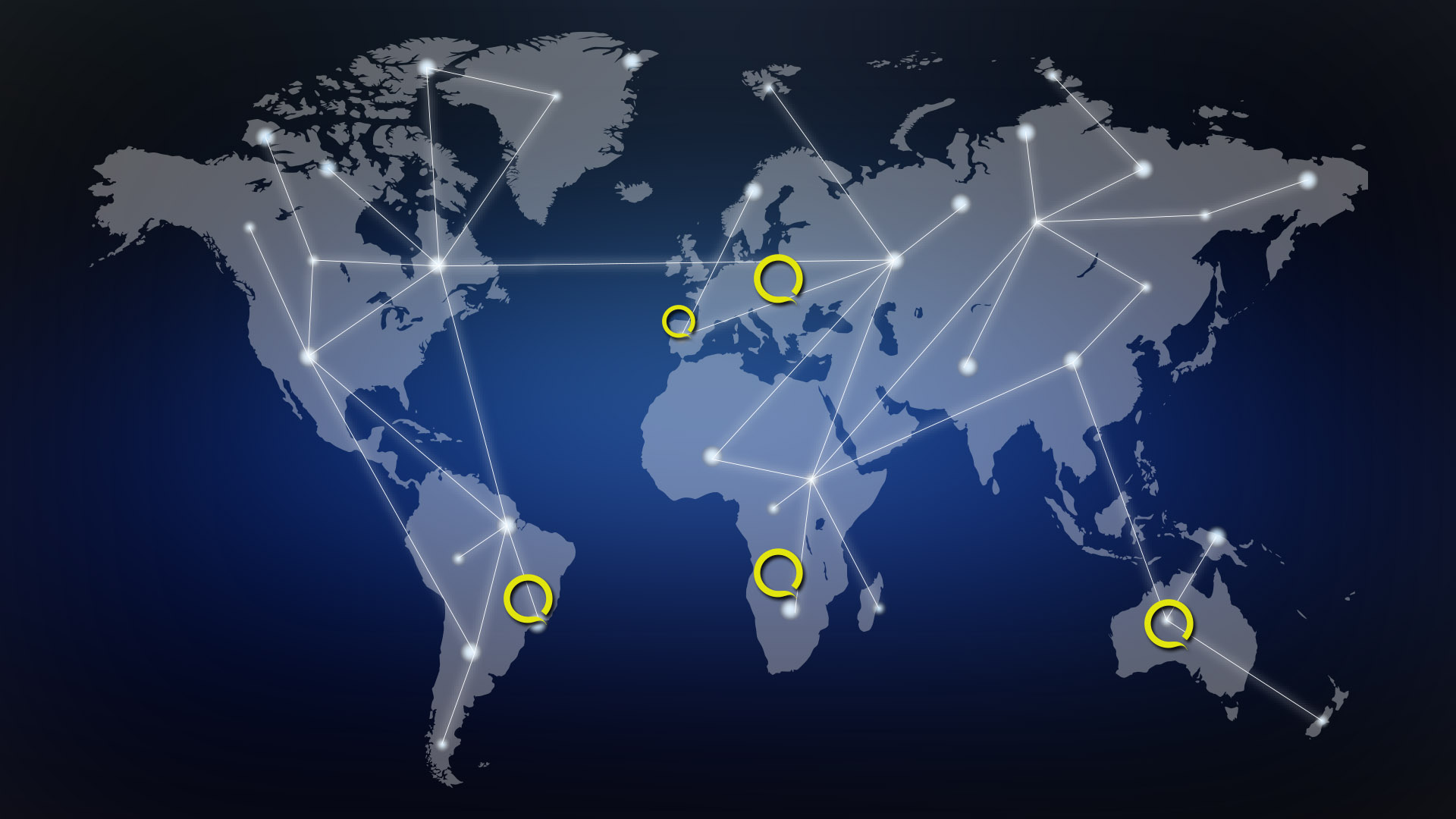 Marketing Directo Interview With Us CEO Manuel Villa
April 20, 2018
by webqantima
Bares, Barman, Bartender, Celebrity, Craft Spirits, Creative, Distilled, Dubai, Lifestyle, Organic wine, Parker, People, Premium Gin, Uncategorized, World´s 50 Bars
0 comments
Sikkim Gin, the Spanish Premium Gin that triumphs around the world
Developed by Qantima Group, Sikkim gin is a Geneva that was born in 2012, and it aims to get to market in more than 30 different international markets.
¿Who said the best Gin came from foreign markets? The Spanish brand Sikkim Gin it can boast about being a premium, exclusive and international Gin.
Developed by Qantima Group Specialized in "gourmet premium products, Sikkim gin was born in 2012 since then, it has done nothing but grow and create different varieties of this exquisite Geneva.
Developed with the red tea of Tibet, Juniper distillation, cereals and floral essences, present in 20 international markets, and has numerous Packaging Awards as Laus, Anuary awards, European Awards; and also product recognition, San Francisco World and spirits (silver), iwsc (silver) and (gold) in super – premium category in the spirits business.
To learn more about this particular Geneva and Geneva in MarketingDirecto.com, we interviewed Manuel Villa, ceo of Sikkim gin and Qantima Group.
¿How were the Sikkim Gin beginnings and how has it been since the?
Sikkim gin was a 192 project in collaboration with Sibbaris Privee. Qantima Group is a company dedicated to the development, production and marketing of premium beverages. We began marketing in 2012, as a premium product exporting it to the international market first, and then to the National. The expansion of Sikkim Gin was growing slowly, always triumphant for its exclusivity. We are currently present in more than 25 countries. In July last year, 148, it was made with 100% of the brand participation in launching an ambitious global expansion.
¿What are the Sikkim Gin keys to differentiate from the rest of the gin brands that are on the market?
From the naming to the catata note, each detail makes Sikkim exclusive Geneva. In Sikkim gin we used a British Geneva base with Tibet red tea and floral essences, which are modified to get the four types of Sikkim. For distillation we have copper alambiques dating back to 1875, from the oldest Spain.
Sikkim gin is not a gin destined to satisfy the masses, but it is oriented to the most select palates. Our strawberry gin, Sikkim Fraise, was the first strawberry gin in the world, as well as being the only premium. Now we have just innovated a new flavor after several years of test and tests, Sikkim greenery, made with the best varieties of apples: Granny Smith, Golden… All of them macerated in mint.
Sikkim is innovation, exclusivity and so, you can only find in specialized stores, like 'El Club del Gourmet' by 'El Corte Inglés in Spain', And in the best restaurants and cocktail facilities in Europe.
¿In a few years they have managed to positively positively positively positioned themselves in the complicated and saturated market in the premium gin. What are Sikkim's success keys?
From the start we knew it would not be an easy task, but our endeavor has always been "falling in love with the client. The values of differentiation, innovation and closeness are getting our target to understand what we wanted to transmit to you: That quality, elegance and design become exclusivity at a reasonable price.
¿Where does the name Sikkim come from?
Our Geneva is named after the state that extracts its base and the difference in other Geneva, tea. Sikkim is a state of India located in the Himalayan mountain range, Nepal, Bhutan, China, and Tibet. It is the first Indian state that has already been opting for organic agriculture for more than a decade. Hence our main ingredient, your tea, recognized as the best tea in the world.
¿How many kinds of Geneva does Sikkim have?
Right now we have four varieties of Sikkim gin. One "London Dry", Sikkim Privée, y three "distilled": Fraise, Bilberry y Greenery.
¿What ingredients are each of the Sikkim Gin prepared?
SIKKIM PRIVEE LONDON DRY GIN London Dry Gin, With juniper, red tea, floral flavourings, cilantro, with a herbaceous touch, soft taste and velvety feeling the notes to red tea in mouth.
Also SIKKIM BILBERRY DISTILLED GIN, Distilled Gin With juniper, red tea, floral essences, blackberries, black blueberries, cilantro, Iris, calamo and orange skin, fruity taste, sweet in mouth, with unique Flavourings to flowers.
Another our gin SIKKIM FRAISE DISTILLED GIN, Distilled Gin With juniper, red tea, floral essences, forest strawberries, red blueberries, cilantro, Iris, calamo and orange skin, fruity taste, sweet in mouth, with Flavourings to forest strawberries.
Also SIKKIM GREENERY DISTILLED GIN, Distilled Gin, With juniper, red tea, floral essences, Apple Granny Smith, Golden and other green apple varieties, with refreshing notes mentholated, cilantro, Iris, calamo and orange skin, Apple flavour with end of mint, intense Flavourings to green apple.
The Sikkim bottle has an exclusive design. Háblenos of how it is and why they chose this original container.
The packaging is inspired by a 1920 due perfume package, the amount of essences it contains, manufactured by one of the best Paris glamware that also works for luxury firms as important as Prada, Gucci, dkny, D & G …. Each color represents the main essence predominating: The White or Privee, the cilantro flower, the dwelling or Bilberry the berries, the Fraise or fragile the strawberries of the forest, the green or Greenery the apple.
¿Recently, Qantima Group has extended its 51 – to 100% stake in the Sikkim gin brand, percentage in the hands of the company Sibbaris Privée. How does this affect the company?
The 100% of the brand has allowed us to control the expansion in Spain as well as in the rest of the countries where we market. We were creators of Sikkim Gin together with Sibbaris Privée, but by taking full control, we will be able to better develop a plan of expansion and development of the brand to situate Sikkim Gin in a world benchmark, transferring the values of the brand: Exclusivity, experiences, emotions, quality… Transforming in a lifestyle.
¿What countries are Sikkim distributed?
Spain, Portugal, Andorra, Uk, Scotland, Ireland, Italy, Germany, Luxembourg, Belgium, Switzerland, Norway, Denmark, Sweden, Czech Republic, Slovakia, Slovakia, South Africa, Hong Kong, Peru, Austria, Netherlands, Finland, Sweden, Hungaria. This year we have the goal of reaching 30 countries.
¿How do you approach the brand marketing strategy in Spain, and in the rest of the world?
We could say we have an open marketing strategy. Our target is not an adult adult or young adult. We don't make differentiation. We are heading to those who understand and let themselves be infected by philosophy Sikkim, both inside and outside España. Our approach does not go towards what competition does, but rather we are creating a style of our own thanks to our incredible team. A new formula for communicating, transmitting and bringing the mark closer to present and future consumers. You both see Sikkim as a dynamic brand, young, with values, with close, innovation.
As an anecdote of this, I tell you an email that arrived just 10 days after releasing Sikkim gin grenéery (Apple) in uk. A consumer writes us simply this: "Amazing, "only you can do this. It's Sikkim, it didn t let me down! Thank you.
These assessments are undoubtedly the best gift that can be given as a brand, as a company, as well as all the equipment that works in the organization, in the effort, humility and the desire to change the rules.
Have numerous awards been harvested like Laus, Premios Anuaria, European Awards, San Francisco World and Spirits, iwsc, spirits business … what do these accomplishments represent for Sikkim gin?
That such important entities in the world of liquor and in the design of the design are so positively recognized by our Geneva is a global recognition of our brand. These awards serve us to make the public and professionals of the sector better value our product, both inside and outside.
What are the challenges of Sikkim – Qantima Group in the short and long term?
We are finishing a global marketing strategy that will help us to develop our strategic plan 2016 – 2019. We are on the right track: in 2016 we were just 500,000 billion billing, in 2017 we closed at 2.5 million euros, and at the close of the first quarter 2018 we growing 50% in sales and Ebitda compared to 2017 th in the same T1. We therefore have a forecast to close the year on the Eur 3 million.
The plan brings us to 2019 with estimated sales, between eur 6 – 8 million, which will certainly be fulfilled. This whole plan is the result of strategic partnerships with Giorgio Armani SRL Acqua, outer space vodka, DeadHead Rum, legend of Kremlin vodka, Familia Roboredo Madeira, and our latest acquisition, vodka 3 kilos, a gold lingote that is growing a lot in the us and whose brand we are going to develop in different countries of Europe.
---
webqantima
Related Posts