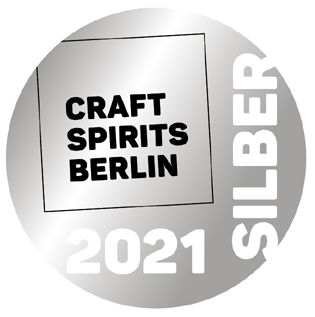 Craft Spirits Berlin 2021
February 28, 2021
por Qantima Group
applegin, Bares, Barman, Bartender, Berlin, Craft Spirits, Creative, Distilled, Edicion Limitada, gin apple, gin manzana, ginebra de manzana, Ginebra de Murcia, Ginebra Made In Spain, Handcrafted Gin, Handcrafted Spirits, Lifestyle, Limited Edition, manzana gin, Premium, Premium Gin, Sikkim Gin, Spanish Gin
0 comentarios
Craft Spirits Berlin 2021
El pasado jueves día 25 de febrero 2021, el prestigioso jurado de Craft Spirits Berlin probó y evaluó todos los licores presentados.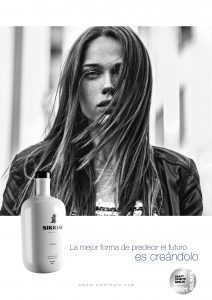 En esta ocasión y por primera vez en su historia, la reunión se llevó a cabo de manera descentralizada y totalmente virtual.
Craft Spirits Berlin, presume de su transparencia, de no observar las botellas, puesto que todas las catas son a ciegas, sin conocer los nombres de las marcas, ni las presentaciones de packaging, tampoco las empresas que están detrás de las marcas y por su puesto no se dejan llevar por las modas, ellos priman por encima de todo la autenticidad del producto, la calidad, la excelencia con una certificación de como se produce cada spirit, este ha de ser elaborado en pequeños lotes, sin estandarizar la produccion y conservando el medio ambiente en la produccion del mismo, entre otros parámetros muy exigentes, de no entrar dentro sus reglas de participación, es directamente descalificado de la evaluación y puntuación.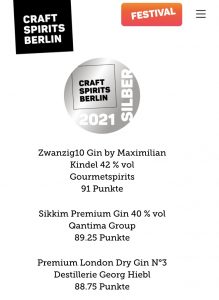 El jurado se compone de 21 expertos dentro del mundo de los spirits, son de los mas reconocidos en Europa, entre Alemania, Austria, Francia, Hungría, Dinamarca, Gran Bretaña y Suiza, algunos de ellos dueños de destilerías Craft, todos ellos recibieron las muestras en botellas numeradas y sin etiquetar, y la evaluación se realizó en una plataforma digital. Todos los miembros del jurado se conectaron en tiempo real al panel con Craft Spirits Berlin a través del chat de video.
Los resultados nos dieron una increíble medalla de plata como súmmum, a nuestro trabajo desde 2012, fecha en la que lanzamos Sikkim Gin, desde Murcia una ciudad muy poco conocida en Europa y en el mundo, de la que estamos muy orgullosos de hacer patria Sikkim Gin esta presente en mas de 25 países en los mejores restaurantes y tiendas gourmet del mundo, también de haber marcado un antes y un después, primero con el lanzamiento de las primeras ginebras saborizadas del mundo con Sikkim Bilberry, Sikkim Fraise y Sikkim Greenery, se unen a la excelencia en la categoría London Dry, con Sikkim Privee, esta medalla de Plata 2021 en Craft Spirits Berlin, es el reconocimiento mundial a todos estos años.
Siendo esta medalla, para nosotros aun mas especial porque premia el saber hacer de la marca Sikkim Gin® dentro del mundo de los spirits, promoviendo el consumo responsable, y la sostenibilidad de los productos, utilizando botellas recicladas y pintura sin emisiones de C02, así como serigrafía por laser certificando su sostenibilidad y cuidado con el planeta, así como los estándares de calidad, dentro de todo el organigrama de produccion, elaborando los productos a mano, desde 2012, en pequeños lotes y con un  diseño moderno, con una premisa clave para nosotros …  "la exclusividad de quien lo consume, trasladándolo a su mejor mundo", porque todos tenemos un gran mundo en nuestros sueños …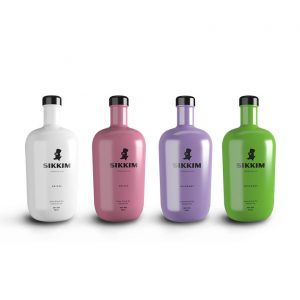 Sikkim Gin, desde 2012 cosechando los premios mas importantes del mundo de los spirits, Medalla de Oro mejor packaging Premios Anuaria, Medalla de Plata en Packaging premios LAUS, EDA Awards plata mejor packaging de Europa, International Wine And Spirits Competition, Londres  IWSC Plata, World Beverage Innovation Awards Londres, mejor innovación en bebidas 2017, Plata en San Francisco World And Spirits, Mejor ginebra Gin Premium Guia Peñin destilados, Medalla de ORO The Spirits Business Londres, IWSC plata superior Londres 2019 y ahora la certificación con Craft Spirits en Berlin 2021 Plata.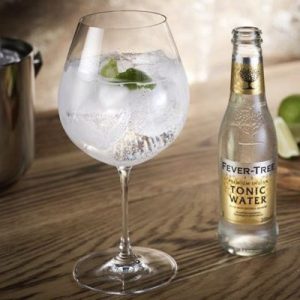 Todo esto es el fruto de nuestra pasión, del trabajo en equipo desde nuestros comienzos, desarrollando la marca desde 2012, a punto de cumplir 10 años, queremos agradecer a todos los que nos han acompañado en este maravilloso viaje, que solo ha hecho mas que comenzar,  a conseguir estos logros, no nos olvidamos de nadie, sabéis todos quienes sois … y por su puesto a ti … por estar ahi compartiendo y disfrutando,  "la exclusividad", nacida en Murcia!, mas viva y con mas fuerza que nunca!
G r a c i a s  
M.V.
Descubre el día a día de nuestra compañía en nuestro instagram.
Qantima Group, es una empresa que desarrolla marcas premium con un concepto de exclusividad, calidad y diseño, desde 2012 nos esforzamos por traer los mejores conceptos cerca de tí.
---
Qantima Group
Artículos Relacionados