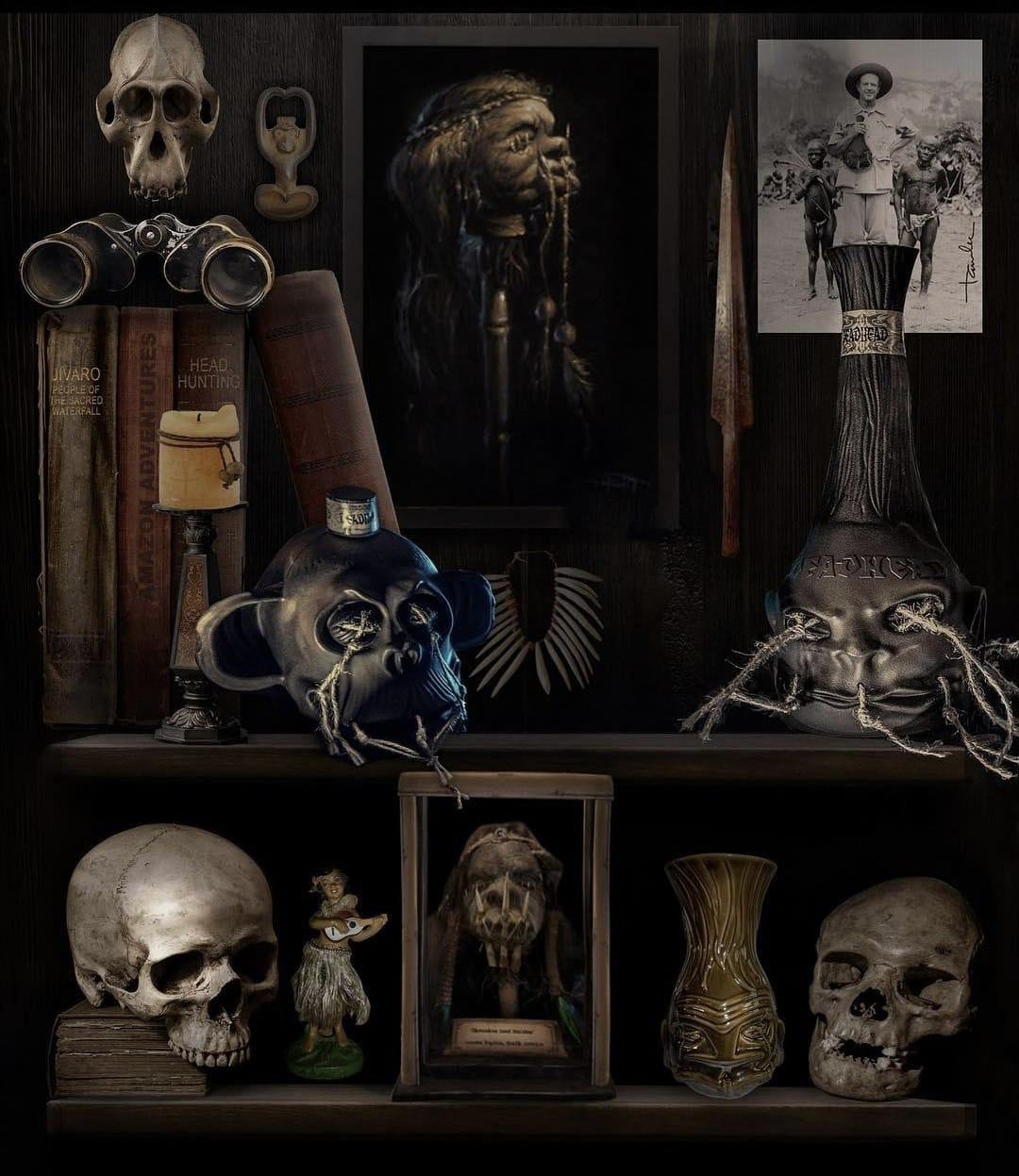 Las 6 Botellas Mas Terrorificas Para Halloween
October 25, 2022
por Qantima Group
Bares, Barman, Bartender, Berlin, Blanc De Blancs, Bourbon, Celebrity, Craft Spirits, Creative, Distilled, Dubai, Ecological Wine, Edicion Limitada, Estilo japones, Handcrafted Spirits, Hobbies, Honjo, Japanese Style, Japon Desing, Lifestyle, Limited Edition, Mejor Whisky Del Mundo, Mejores Whiskies, Organic wine, Premium, Restaurante Japones, San Francisco World Spirits, Shop, sushi, Tasuku, Tasuku Honjo, Whisky, Whisky Japanese, Whisky Japones, whisky lovers, Wine
0 comentarios
Las 6 Botellas Mas Terrorificas Para Halloween
Se está acercando el día más terrorífico del año, Halloween y por este motivo, te traemos la lista definitiva de las botellas más espeluznantes para sorprender a tus amigos y familiares. Disfruta de ellas como parte de un disfraz original, así como de su contenido. 
Deadhead Rum
 El ron mexicano Deadhead simula un terrorífico trofeo Tsantsa del pueblo indígena shuar, que consiste en reducir la cabeza de sus enemigos evitando así que su alma regrese a vengar su muerte. Según estas creencias, todo aquel que tiene en su poder un Tsantsa, adquiere poderes sobrenaturales y está a salvo de los espíritus malignos.
Además del aspecto imponente de la botella, podrás disfrutar del sabor único del ron de 6 años, el cual nace del jugo fresco de la caña de azúcar cultivada en México; así como del ron de chocolate de 5 años que envejece durante más de cinco años en barricas de roble de Chiapas y de roble americano muy carbonizadas con chocolate.

Outer Space Vodka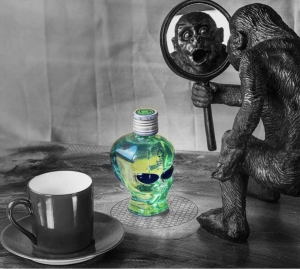 Una botella que seguro dará de que hablar en una fiesta es el vodka americano Outer Space, pues llama desde el primero momento la atención con su color verde y forma de cabeza de alienígena.
El alienígena no pasará desapercibido tanto en las fiestas como parte de tu disfraz, así como en tu casa después de terminar su contenido, pues es un recipiente digno de coleccionista. 
 Cabe destacar no solo la forma de la botella, sino que también su contenido, pues este vodka está elaborado en Estados Unidos mediante un cuidadoso proceso de destilación durante cinco veces, filtrándose a través de meteoritos de 4 mil millones de años del espacio exterior. Esto da lugar a una bebida de 40º de volumen alcohólico, elaborada con maíz procedente de Iowa, 100% libre de gluten. 
Sangre De Vida Tequila Artesanal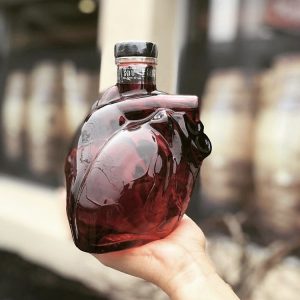 Dejando de lado las cabezas, nos movemos ahora hacia otras partes del cuerpo como son el corazón. 
El tequila mexicano Sangre de Vida está inspirado en la tarjeta número 27, El Corazón, del juego de la Lotería, en México, simulando de una manera muy precisa un corazón humano tanto en la forma como en su color rojo brillante. 
 Al igual que las dos botellas anteriores, Sangre de Vida puede servirte como parte de un disfraz aterrador o de decoración en tu fiesta. 
El tequila está elaborado con el mayor de los cuidados eliminando todas las impurezas mediante un proceso de cocción lento al le sigue el enfriamiento, la trituración y, finalmente, exprimir los corazones en un mosto dulce. 
Cosa Nostra Tommy Gun Scotch Whisky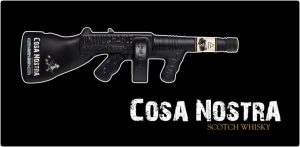 ¿Estás pensando en disfrazarte de mafioso/a? Aquí tienes el accesorio perfecto. 
 Este whisky escocés trae la forma del legendario rifle Tommy Gun, muy utilizado en la década de 1920, época de la prohibición del alcohol, siendo el arma favorita de los legendarios jefes de la mafia como Al Capone y Lucky Luciano.
La Tommy Gun es una de las armas más utilizadas en la cultura popular y aparece en videojuegos como Mafia: The City of Lost Heaven, L.A. Noire, resident evil 4 y varios juegos de la saga Call of Duty. Así también hizo aparición en innumerables películas y series televisivas como como Los intocables de Eliot Ness, Érase una vez en América o Enemigos Públicos. 
Es una adquisición perfecta tanto si eres un fan de las películas de los años 20, un amante de las armas o simplemente para llevar tu disfraz a otro nivel. 
Red Army AK47 Kalashnikov Vodka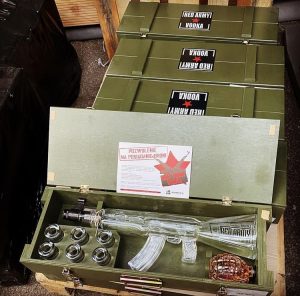 Siguiendo con las armas míticas, te presentamos la famosísima AK47 Kalashnikov, creada por Mikhail Kalashnikov, ingeniero del ejército ruso en 1947.
 Este fusil de asalto fue utilizado en por el ejército rojo en el 1949 y condecorado por la Orden de Stalin. Este fusil fue utilizado como el arma oficial de los ejércitos en los países del Pacto de Varsovia. En la Guerra de Corea fue utilizada por el ejército chino ya que les fue suministrada por la URSS.
Esta increíble botella viene en su propia caja de madera simulando un estuche militar, dentro del cual encontrarás el fusil con un vodka fino y dulce, elegante, cristalino, para paladares exigentes, con notas de vainilla y miel; una granada con licor de hierbas y 6 vasos de chupito con el emblema del Ejército Rojo. 
Peats Beats Single Malt Scotch Whisky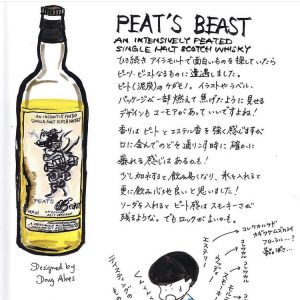 Si lo que quires es una botella con una gran historia de terror, aquí tienes la más bestia de todas. Como cuenta la propia marca:
"Hay connotaciones más desagradables de la palabra, pero queríamos que nuestra bestia tuviera características indomables … Queríamos que nuestra bestia te golpeara, te sorprendiera, te intrigara, … te agarrara y te sacudiera, te golpeara en la cabeza un par de veces … pero todo con un brillo juguetón en su Ojo. Sabiendo que, habiéndote asustado hasta el final, te dejaría en el suelo, te acariciaría la cabeza y te enviaría feliz de nuevo"

 Tanto su historia como el diseño de su personaje es digno de una gran fiesta de Halloween, ya que puedes sentir su inmenso poder mientras se derrama en tu paladar como una violenta tormenta. Su "fuerza natural" es indómita y feroz. Sin embargo, segundos después, este espíritu ardiente y turbio pronto se calma con el calor de tu lengua. Casi de inmediato, una calma, una quietud impregna como notas seductoras de pastel de plátano húmedo, melaza espesa, jengibre y comino finalmente entran en juego para darle un regusto inolvidable. 
Todos tenemos una pequeña bestia dentro, ésta la convertirá aún más grande.
Si quieres saber más información, puedes preguntar en el email oficial de Qantima Group i@qantimagroup.com
Descubre el día a día de nuestra compañía en nuestro instagram.
Qantima Group, es una empresa que desarrolla marcas premium con un concepto de exclusividad, calidad y diseño, desde 2012 nos esforzamos por traer los mejores conceptos cerca de tí.
---
Qantima Group
Artículos Relacionados